Mobile Video Surveillance Device for rolling stock(TV-Side)
Get the latest price? We'll respond as soon as possible(within 12 hours)
Information
Product Description
Download
Specification:
No.

Item

Technical Parameters

l

Sensor

CMOS,Progressive scan over 2 million pixels

2

Focus

f:2.4mm~6.4mm

3

Aperture

F:2.0~3.25

4

Resolution

Support 1920×1080/1280×720 adjustable

5

FPS

Support 60fps, 30fps and 25fps adjustable

6

Electronic gyroscope

3 axis

7

Audio/Video Synchronization

Out-of-step time of audio and video signals is less than or equal to 300ms

8

Storage Media

Read speed greater than 8OMByte / s, write speed greater than 20MByte / s, erasable not less than 3000 times,

The number of times of plugging and unplugging without failure is more significant than 2000 times.

9

Perspective

The monitoring device can adjust the angle to meet the requirements of the monitoring viewing angle.

10

WDR

≥54dB

11

SNR

≥52dB

12

Recording mode

With automatic exposure, automatic white balance, white balance automatic conversion time is not more than 3s

13

Infra-red night vision

With infrared night vision fill light, infrared adaptive; Effective infrared night vision distance of 5m at 0.1LUX can see the facial features of people, 10m range can see the outline of the human body.

14

File format

Video encoding format H.264 or H.265, MP4, AVI format output available, image naming information can be superimposed; audio encoding format AAC, audio encapsulation format WAV or MP3; photo format at least support JPEG.

15

Information browsing, retrieval, and playback

Support the function of audio and video browsing and playback by time, etc. as the search method

16

Data loss prevention function

In the recording process, in case of external power failure, the device automatically saves the recorded data before shutting down; the recorded data cannot be lost or damaged after restarting in case of abnormal conditions.

17

timing

With the calibration function, the time and standard time error should be less than or equal to 3s / day.

18

Operation Tip and status indications

With on/off prompting function can display the recording status, system time, storage capacity, and other information.

19

Interface

With :

(a) USB3.0 interface:for downloading data.

(b) Ethernet interface: for external authorized terminals to set parameters, update the system and download data, etc.

(c) storage media interface: used for plugging and replacing storage media.

(d) Vehicle power supply access interface:Used to access vehicle power supply and provide power for the device.

20

Power Supply

DC9~36V\DC18~75V\DC48~160V

21

Size

Less than 15Omm×120mm×10Omm,confirmed by design.

22

Weight

1000g

23

Marking

With unique device code

24

Lifespan

No less than 12 years for video capture and storage units, no less than 30 years for shields, mounts, side covers, and no less than 12 years for cables, connectors, and connection terminals.

25

POWER

≤10W

26

IP Class

Not less than IP54

27

IK Class

Not less than IKO8
About us:
We are a leading supplier of onboard IP CCTV system solution for rolling stock worldwide.based in Jinan Shandong, China; with more than 21+ years of experience.we have passed IRIS, ISO9001:2015, ISO45001:2018, ISO14001:2015, CRCC, etc., certificates along with more than 50+patents.
Our solutions for railway transit security as follows:
CCTV system solutions for Rolling Stock(passenger train,EMU,electric locomotive,diesel locomotive etc)
Fire surveillance system for diesel locomotive
Intelligent Fire Fighting Video Linkage System for Rolling Stock
CMD System Onboard Subsystem
Coach Video Surveillance Device
Driver Status Alert System
Driver Health Management System
Monitor Display
What does your company strength?
* 21+ years experience for onboard CCTV system solutions for rolling stock in China.
* Own the most advanced and high customizable NVR for rail security.
* Capture 70% market share of locomotive CCTV system in china.
* THE ONLY VENDOR to provide CCTV solutions for 160km/h EMUs about train head, coaches and pantograph in china.
* Core professional vendor for CRRC.
* 35% of our employees are R&D engineers. (200 employees)
* IRIS, ISO, CRCC, etc. certificates
* More than 50+ patents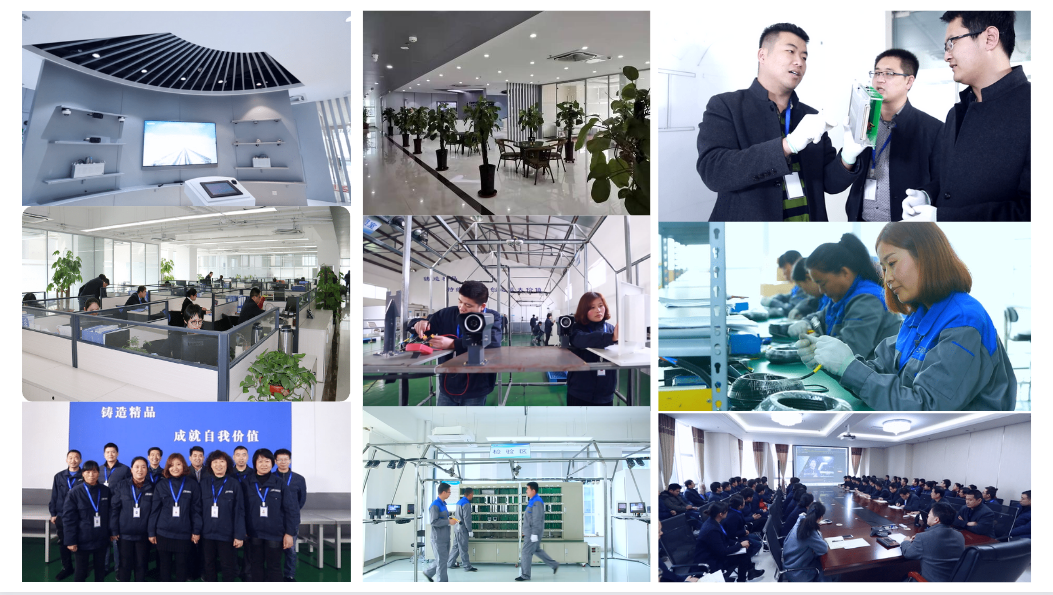 Certificate: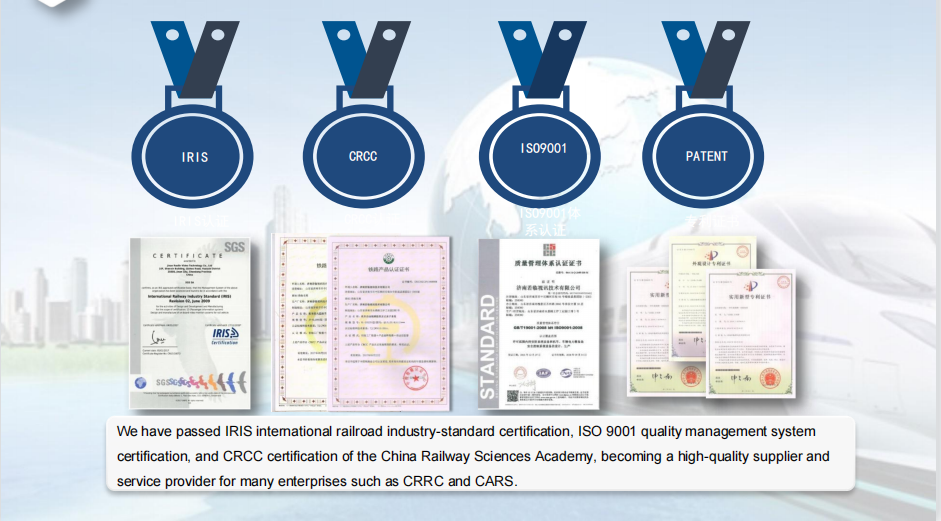 Equipment List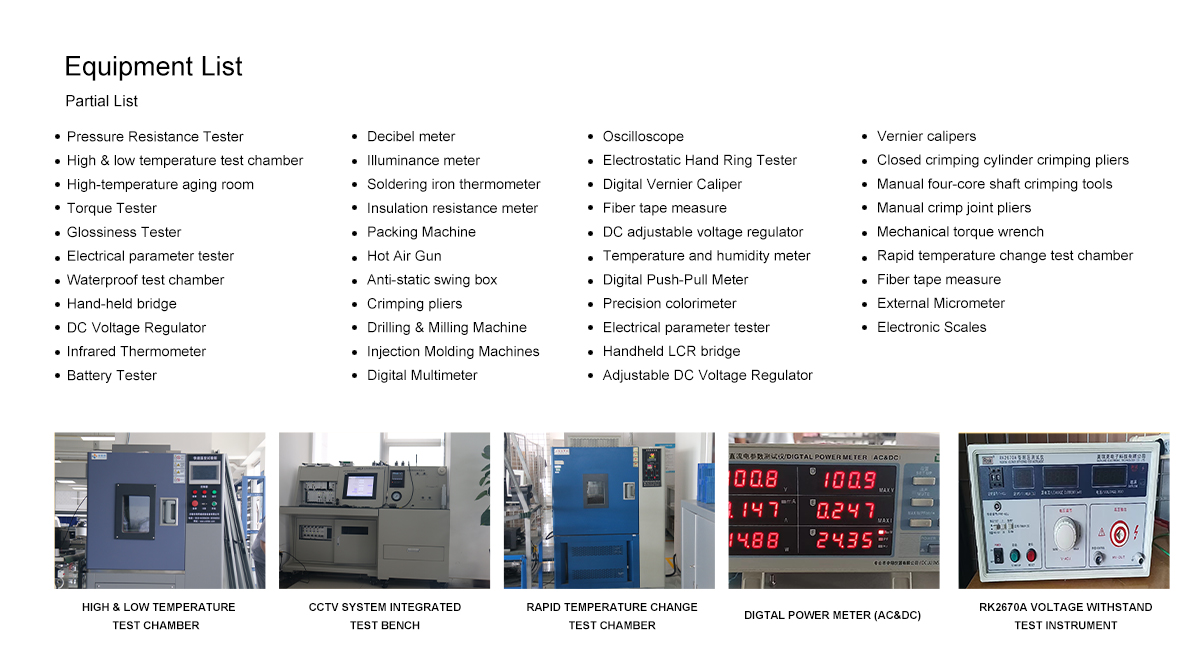 Why choose us?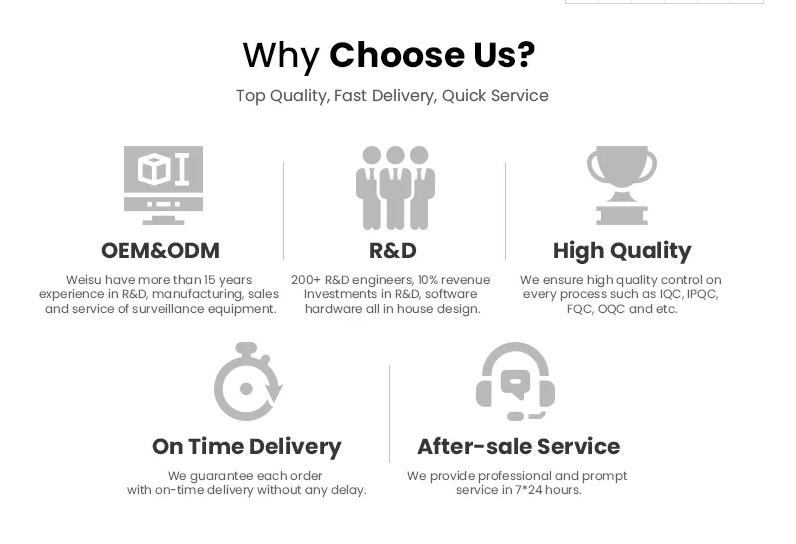 The mobile video monitoring device for railway carriage and high-speed train should monitor the public areas in the carriages, store the collected video and audio information in real-time, and have a query, playback, and download functions using external authorized equipment. According to the standard technical documents of the railway carriage and high-speed train mobile video surveillance device, the installation seat should be fixed in the vehicle end wall, the main body of the video surveillance device set in the installation seat conveniently, using the vehicle power supply, stand-alone storage mode of video surveillance device.
Advantage:
Convenient disassembly method, using vehicle power supply, dual memory card cycle coverage video storage.