CCTV-IN-TRAIN Surveillance for Railway Passenger Coaches

OVERVIEW

The railway coach CCTV system is designed to monitor railway passenger carriages. The video surveillance of the entire carriage is achieved through the appropriate deployment of video surveillance points. The carriage video surveillance system consists of front-end HD cameras, storage boards or servers, and carriage hosts. As vehicles are irregularly and irregularly grouped according to operational adjustments, local storage applications are used. The carriage video monitoring system supports local storage, video preview, and playback copy. It can flexibly adjust the OSD display while reserving the video playback tradition of a management application interface for subsequent networking.
ONBOARD IP CCTV


SOLUTION


The CCTV in-train surveillance system provides a substantial capacity for media storage and assures a reliable connection to IP cameras. This facilitates event recording, thereby boosting the security and safety measures for passengers.
The video surveillance system for EMU coaches is used to realize the surveillance of public areas in the coach. Real-time storage of the collected video information; with the functions of single coach preview, query, playback, and download using external authorized terminal equipment. Dome network cameras are installed inside the coach, and panoramic network cameras are installed on the Passing Platform to collect video images in real-time and encode the output.Transferred to the video surveillance server of the coach where the camera is located for recording and storage via Ethernet cable; no network and centralized monitoring between coach, using the storage solution of a single coach.
Set up a 1pc panoramic network camera at the Passing Platform of each section and set up 2pcs dome network cameras inside the passenger room. Which is located at the end of the passenger compartment or one-third from the back; add panoramic network cameras and dome network cameras as appropriate for special compartments (such as dining train). The coach video monitoring server is setting each section of the train.the network camera collects video monitoring data and transmits it to the coach video monitoring server for recording and storage via Ethernet cable, which can be connected to an external authorized terminal through the coach video surveillance server interface.
SYSTEM TOPOLOGY DIAGRAM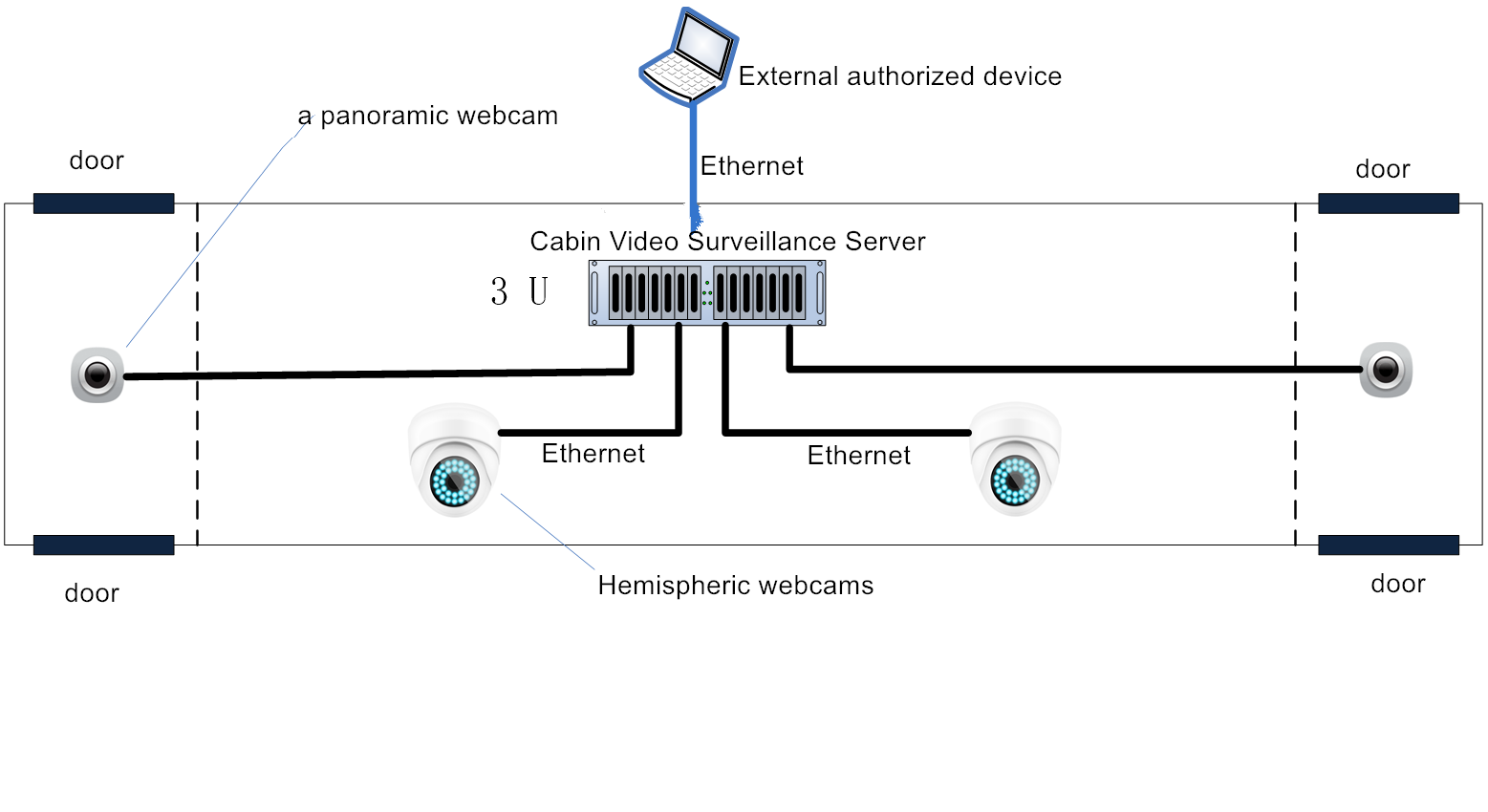 SYSTEM COMPOSITION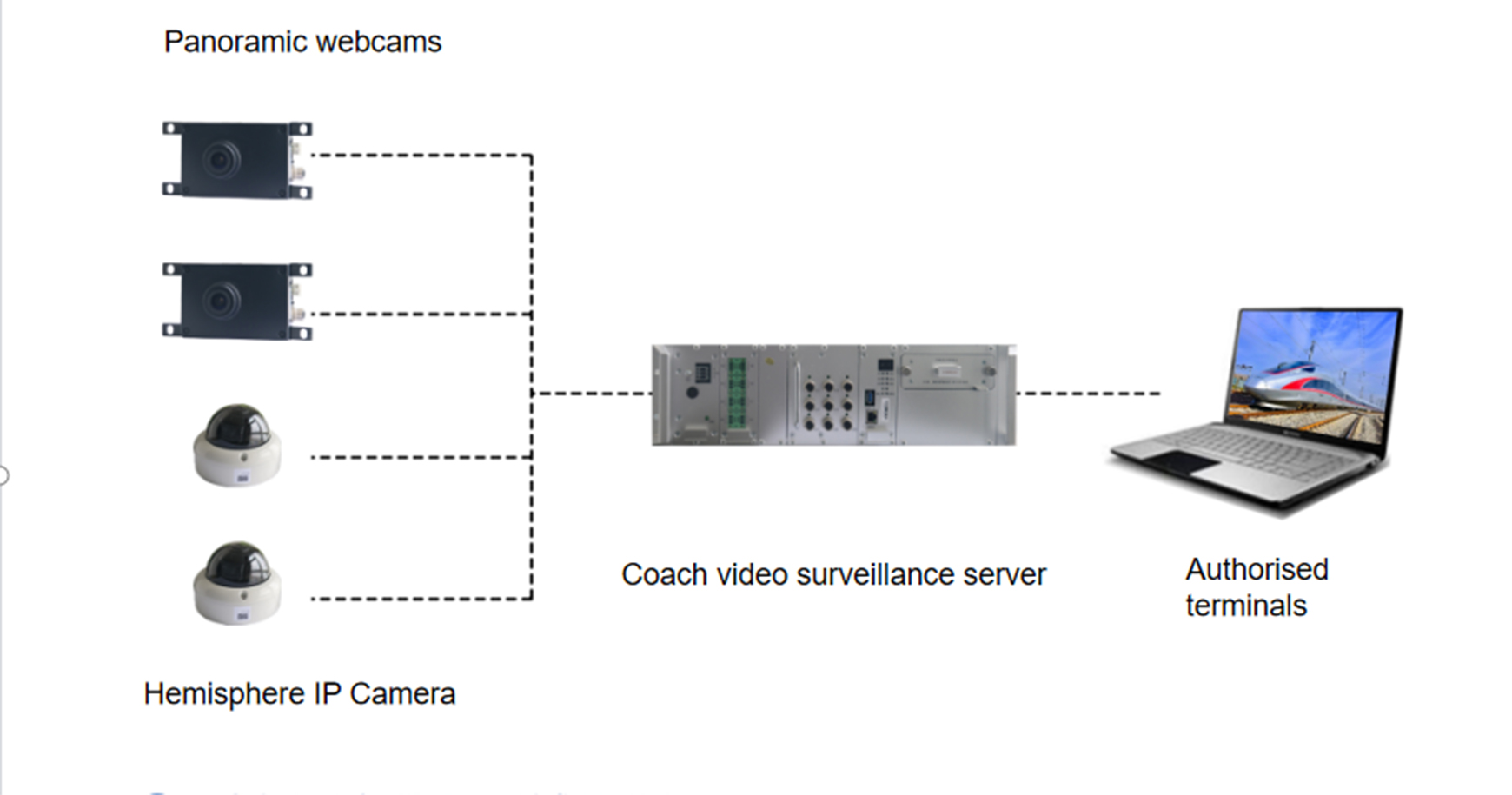 APPLICATION EFFECT


PRODUCT PORTFOLO

RELATED PRODUCTS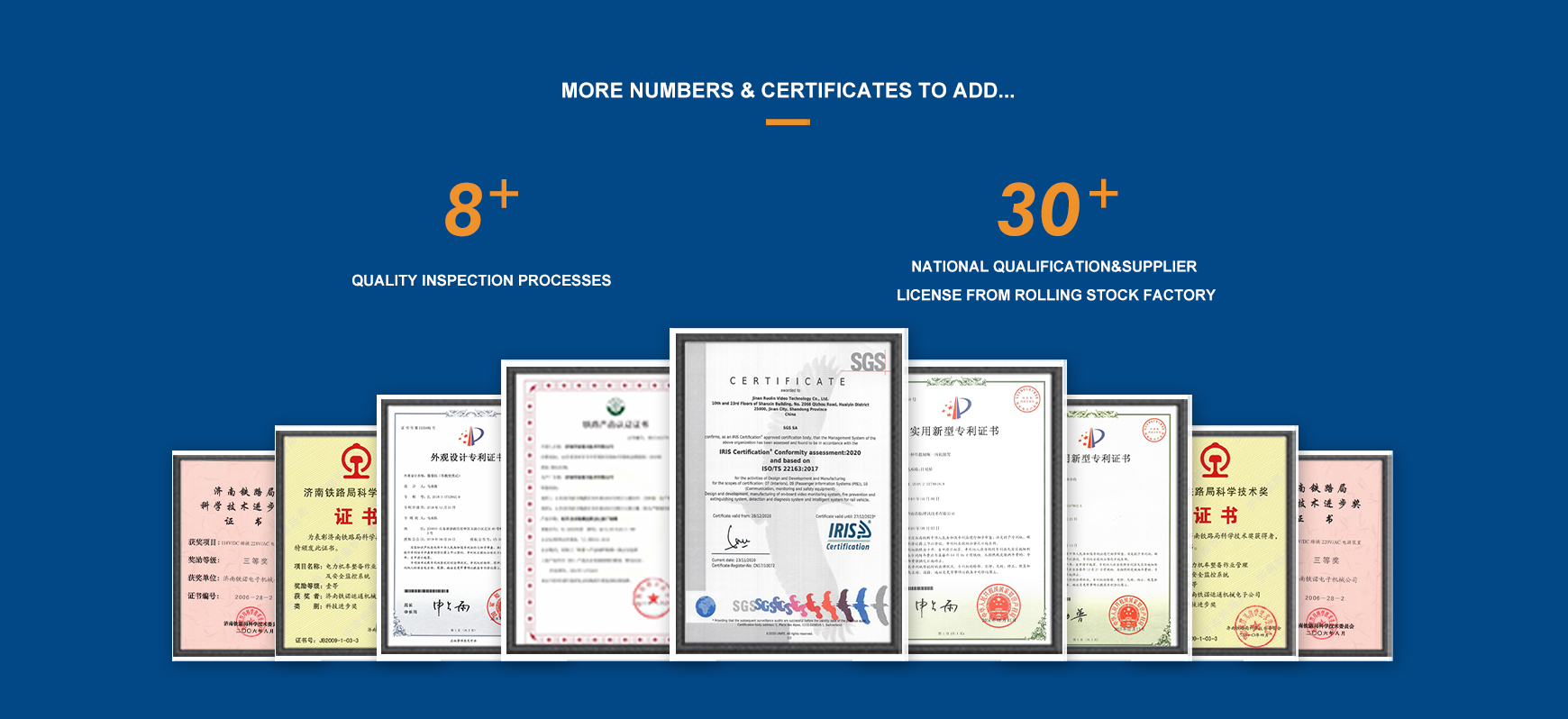 STRICT QUALITY CONTROL



YOUR RELIABLE SOLUTIONS PROVIDER FOR RAILWA&ROLLING STOCK

Installing live video surveillance on trains is one of the most challenging tasks in railway applications. Shandong Tienuo draws on decades of industry experience and a wealth of experience in installation and application. A rich portfolio system of one-stop locomotive security systems makes Shandong Tienuo your best solution partner.

Get the latest price? We'll respond as soon as possible(within 12 hours)