Pantograph video monitoring system solution for EMUs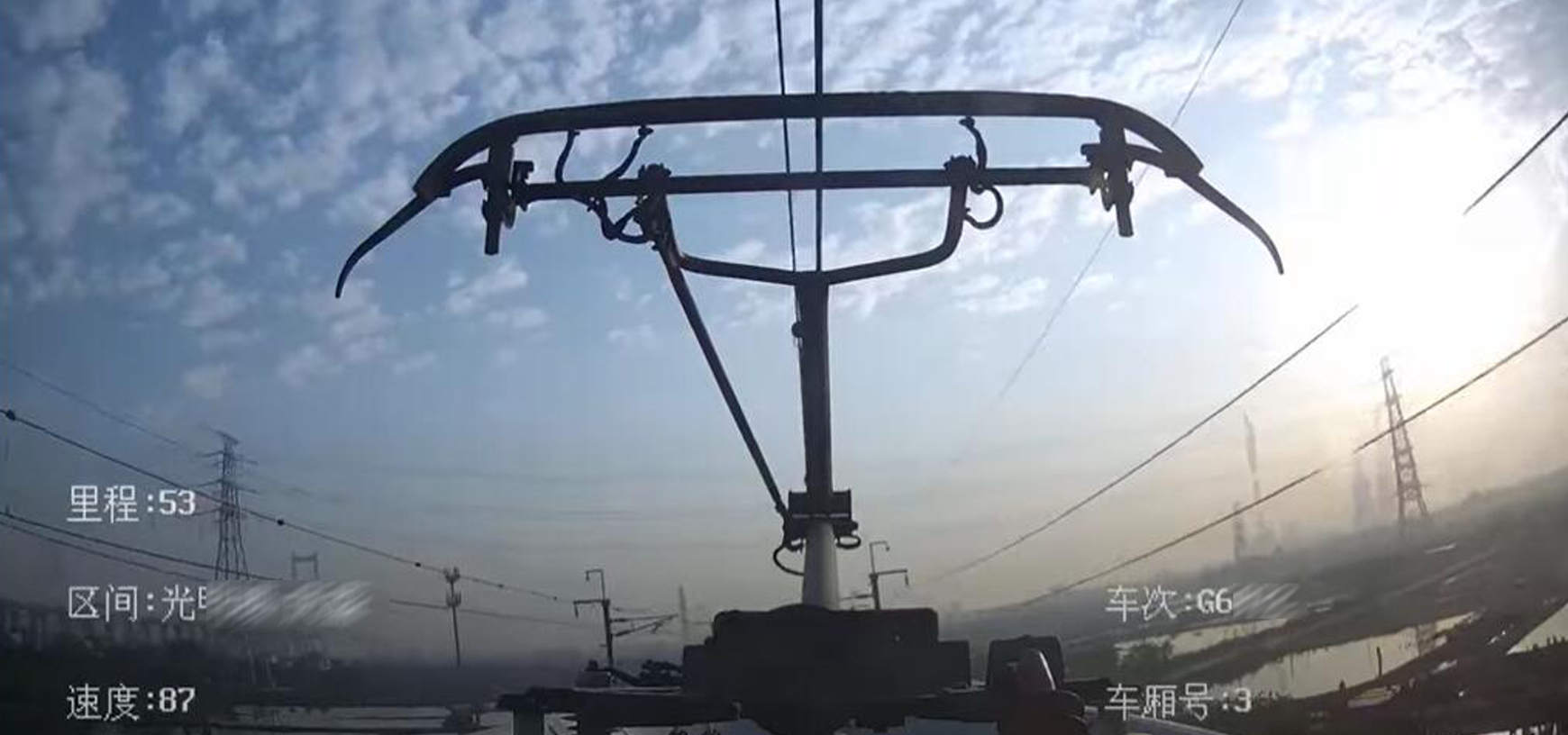 SOLUTION

The pantograph CCTV system is used for real-time monitoring of the working state of the pantograph and contact network on the vehicle's roof during operation, taking into account the operating state of the high-voltage equipment near the pantograph. The pantograph CCTV system adopts a single-vehicle storage and centralized monitoring solution; the monitoring screen has digital video decoding and playback functions and displays the video monitoring screens of each pantograph and high-voltage components in a screen polling manner;
A pantograph camera is installed near the pantographs on the car's roof to capture real-time video monitoring images for encoding and output, which are transmitted via Ethernet cable to the pantograph video monitoring server in the coach, where the pantographs are located for recording and storage.
SYSTEM TOPOLOGY DIAGRAM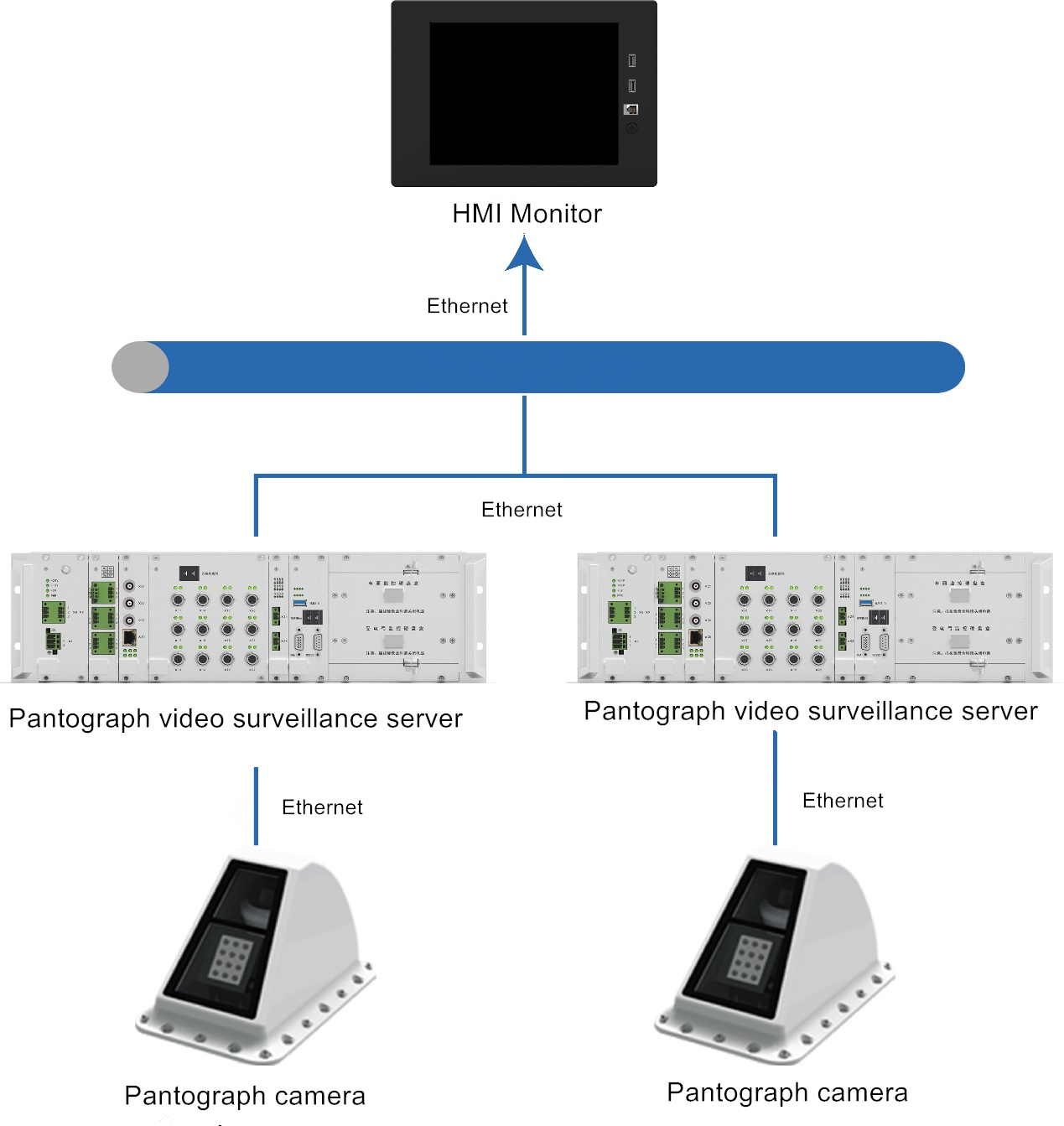 RELATED PRODUCTS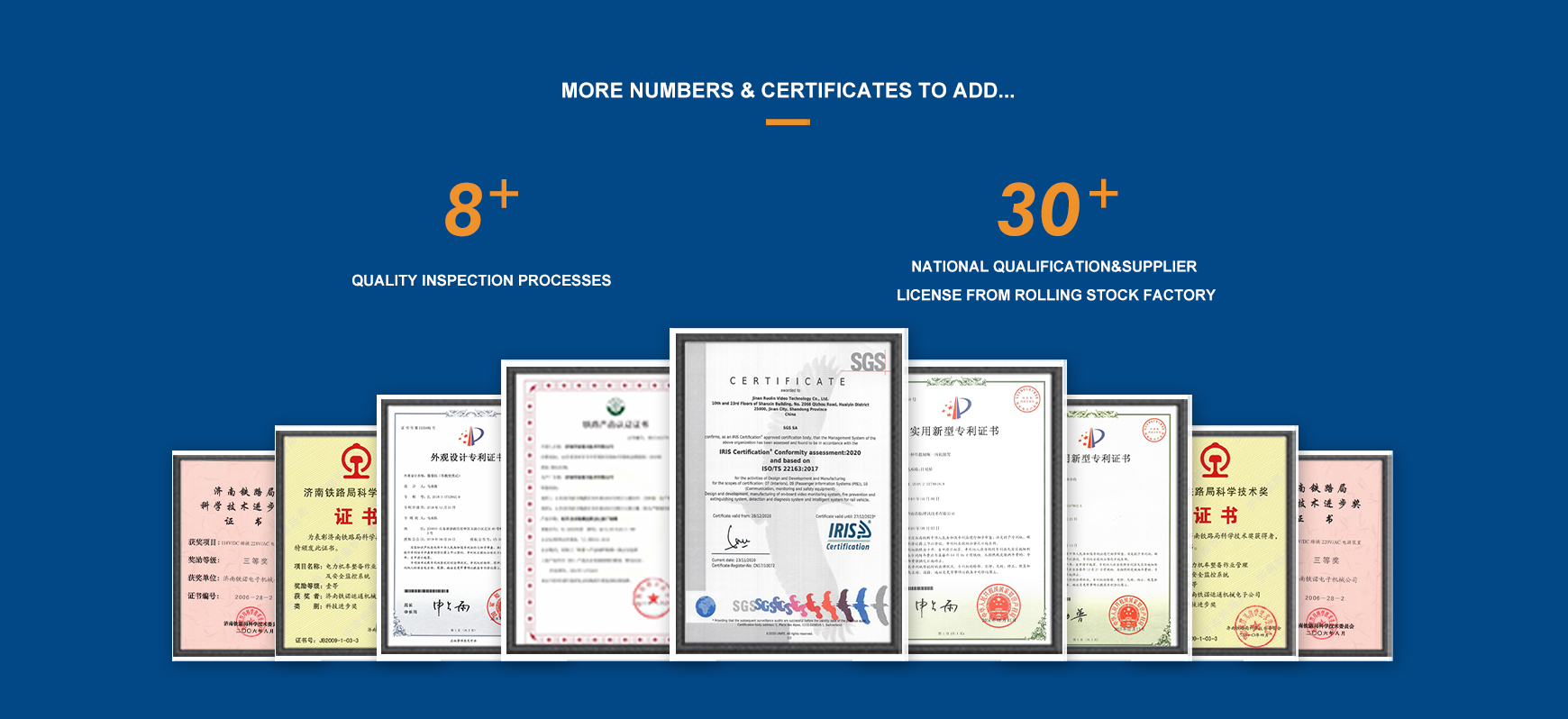 STRICT QUALITY CONTROL



YOUR RELIABLE SOLUTIONS PROVIDER FOR RAILWA&ROLLING STOCK

Installing live video surveillance on trains is one of the most challenging tasks in railway applications. Shandong Tienuo draws on decades of industry experience and a wealth of experience in installation and application. A rich portfolio system of one-stop locomotive security systems makes Shandong Tienuo your best solution partner.

Get the latest price? We'll respond as soon as possible(within 12 hours)