Locomotive CCTV System Solution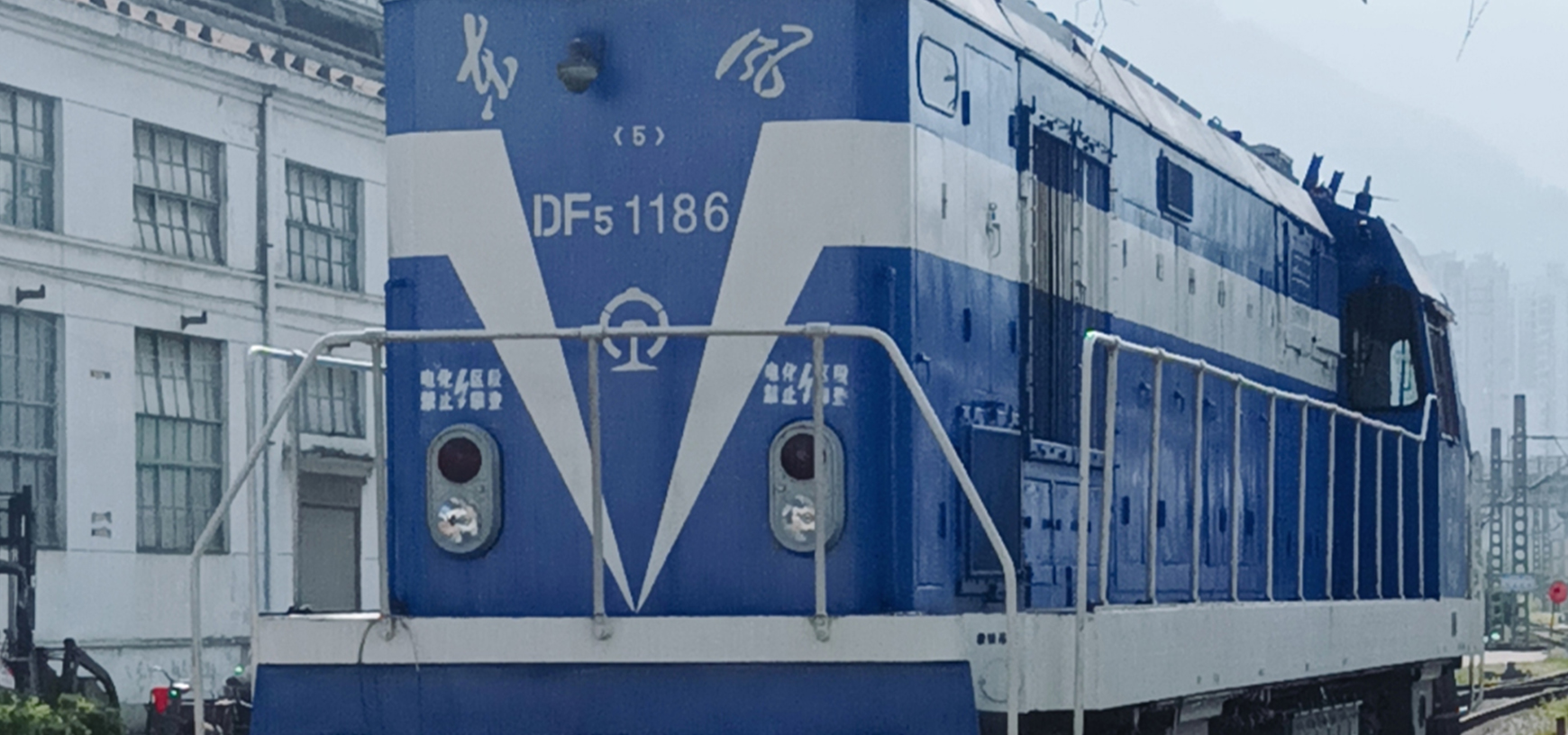 OVERVIEW

The traditional way of measuring the operating condition of locomotives requires a lot of workforce and time, is complicated to use, needs to be more efficient, and cannot detect the real-time state of critical parts and components during operation. The company has developed a remote video monitoring system for locomotives to solve the above problems. The system applies video high-definition technology and image recognition technology, which can quickly, accurately, and in real-time detect the status of critical parts and key components of locomotives, providing a reliable technical guarantee for the safe operation of locomotives.
SOLUTION


VL8 locomotive remote CCTV system is our newly developed HD video monitoring system; The onboard video server is installed inside the locomotive driver's cab, integrating NVR main board, hard disk, DC power supply module, switch module, and 10.1-inch display screen, with high-definition video recording, video storage and video playback in one device, based on the N9M software platform. The single unit meets the requirements of accessing 8-channel IPC video and 1-channel gigabit network port cascade. The built-in 4G module and GPS positioning module are capable of video monitoring of locomotive road conditions, driver's cab, hook, aisle, machinery room, electrical room, and other locations, with 4G and GPS functions to achieve real-time locomotive positioning and image data upload and storage.
FEATURE


Server and 10.1-inch touchscreen integrated design, supporting both touch and mouse input.

Each host supports 8-channel HD camera input and a 1-channel Gigabit network interface.

Two hosts are cascaded through a gigabit network, allowing for mutual video data backup.

It is reserved for RS232 and RS485 interfaces and can be extended with GPS modules.

Housing is made of high-strength metal material, which is both sealed and explosion-proof.

The system adopts mechanical vibration damping, electronic vibration prevention, and software vibration prevention, combining the three comprehensive vibration reduction technology.

The server supports broad voltage input from DC67V to 143V.

Adopts dynamic bit rate coding technology, adapting to 4G network bandwidth changes to ensure smooth video network transmission.
FUNCTION

(1) Two onboard video-integrated units are installed in one locomotive in the main driver's room and the deputy driver's cab to realize the simultaneous viewing of the video monitoring function in both drivers' rooms.
(2) Each onboard video-integrated machine is reserved for an 8-way IPC input interface, and the combined device powers IPC.
(3) The maximum IPC definition can be set to 1920x1080P.
(4) Preview, local storage, download, and video playback.
(5) Remote real-time viewing and playback of footage via the upper Train platform.
(6) Reserved RS485 interface with isolation to realize the connection with locomotive TAX box and receive information from TAX box.
(7) through the 4G network to achieve data upload and download with the upper management platform Train.
(8) Enables alarm functions such as smoke and fire detection.
(9) Enables local upgrading of the host or downloading video files via the USB 3.0 interface.
SYSTEM TOPOLOGY DIAGRAM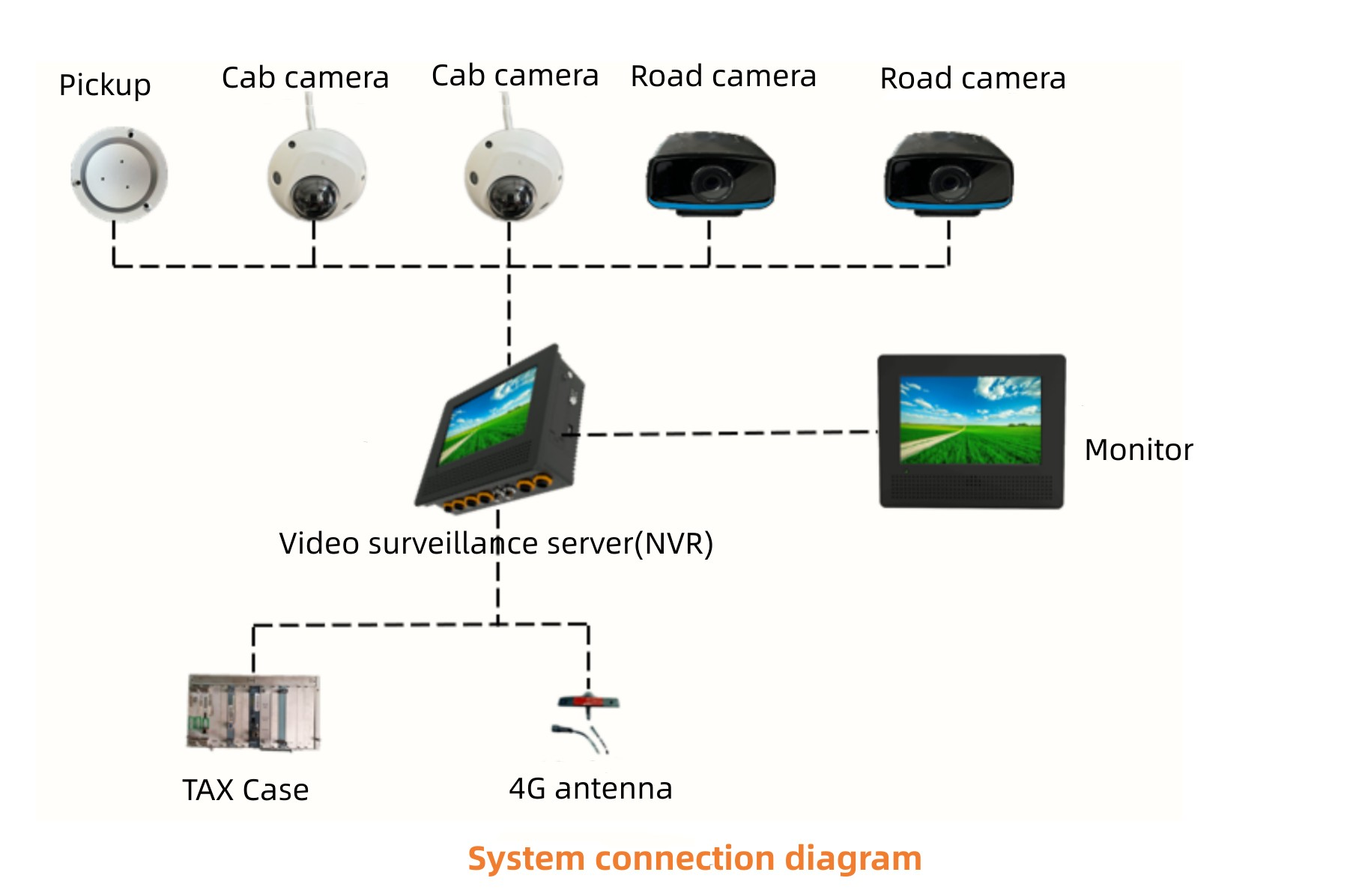 RELATED PRODUCTS

APPLICATION EFFECT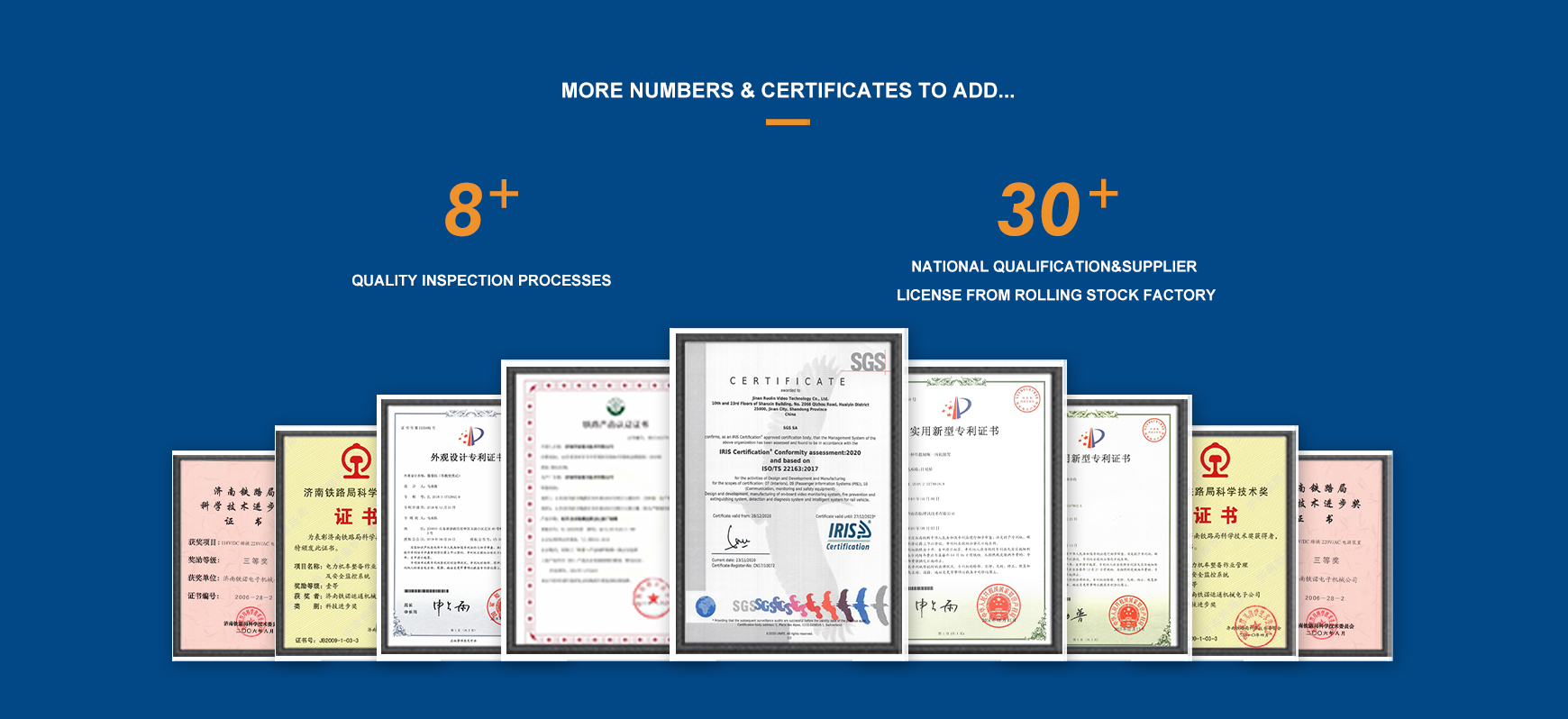 STRICT QUALITY CONTROL



YOUR RELIABLE SOLUTIONS PROVIDER FOR RAILWA&ROLLING STOCK

Installing live video surveillance on trains is one of the most challenging tasks in railway applications. Shandong Tienuo draws on decades of industry experience and a wealth of experience in installation and application. A rich portfolio system of one-stop locomotive security systems makes Shandong Tienuo your best solution partner.

Get the latest price? We'll respond as soon as possible(within 12 hours)