based on 5G+ train data dumping system security gateway and high-speed buffer pool.
2023-02-02 15:09
In recent years, with the continuous development of railroad information technology, the integrated use of onboard data to ensure the quality of locomotive maintenance also provides a solid basis for the benefit of standardized operations. However, the stability of the existing system's single link channel and hard disk leads to the loss of video and other data. At the same time, in the dumping of data, it needs to be dumped manually on board, which is time-consuming and laborious, but also easy to make mistakes and omissions, and sometimes there are security risks.
In response to the above problems, the "5G+-based Data Dump Solution for Aircraft Service 6A System" realizes high-speed automatic download and upload of data for Aircraft Service 6A System through an advanced 5G+ network, dual storage, and redundant backup. This ensures the data's security and reliability, lays the foundation for data analysis, and is the ideal solution for vehicle-to-ground data transmission.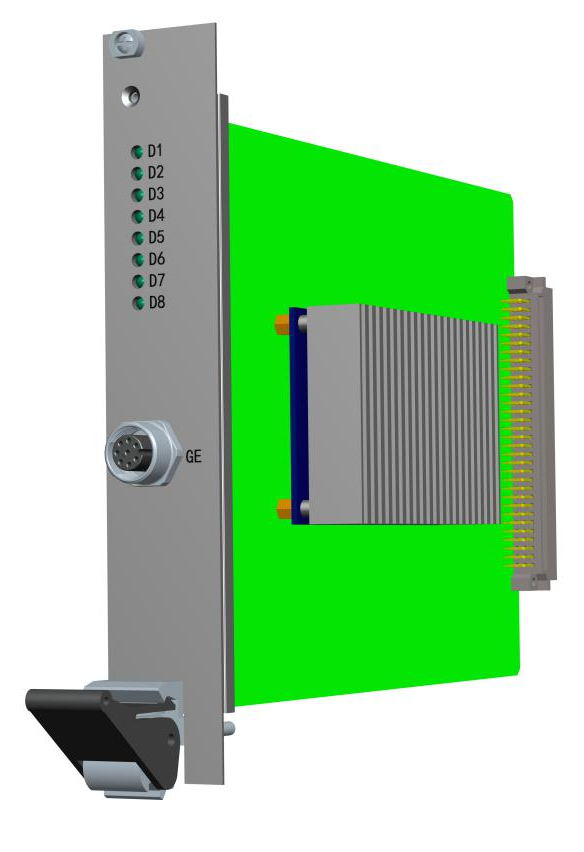 Product composition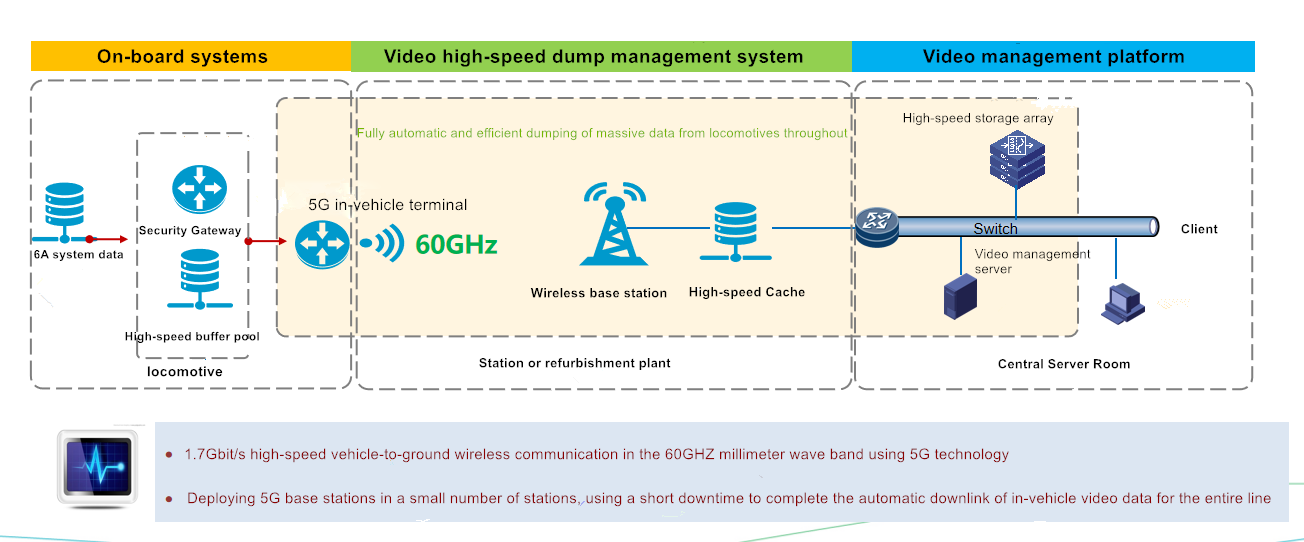 The system is divided into 3 major parts: a vehicle-mounted system, a video high-speed dump management system, and a video management platform. Among them, this design development focuses on the high-speed security gateway of the vehicle-mounted 6A system, the high-speed buffer pool, and the groundmass storage of video management platforms.
The solution mainly includes vehicle terminal TAU and trackside base station RBS, which realize high-bandwidth vehicle-to-ground wireless transmission through 5G@60Ghz wireless technology.
Product Application
The 5G+ based locomotive information data dump system can be used to transmit large-capacity video data files from the locomotive preparation yard when the locomotive is put into storage for preparation.
Get the latest price? We'll respond as soon as possible(within 12 hours)